.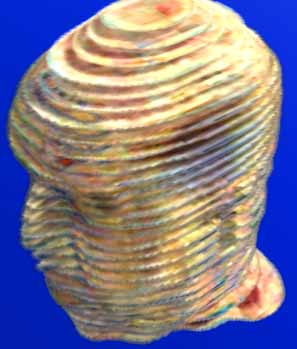 .
.

An Actual Human Body, Sliced, Scanned and Computerized
Home Page | Science | Pictures of Head Slices

A man's body was frozen, then carefully sliced from head to toes, with each slice being scanned into a computer. I made this picture by stacking up some head slices in a 3-D program. The images were derived from the movie (770 K MPEG) found at The Visible Human Project web site.
(The individual slices used in the picture above can be seen on the following page: www.emit.org/visiblehs).